Download
eMule
. Install. Run eMule, open the Options page:

The options page is divided into two unequal parts. On the left is the column with the title of group settings (General, Display, Connection, Proxy...), and on the right side you will find settings for each group separately.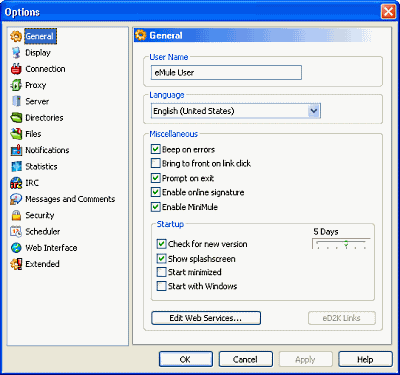 Options page in eMule
Clicking on one of title of group settings in the left side, you can open group of appropriate settings on the right side.
You can find out more about each group by clicking on the links below:
Bonus Features